The complete insider's guide for foreign workers in Norway


This intensive course is unique, because it goes deeper into Norwegian culture and gives you knowledge that may take years to build out on your own. It is developed and conducted by a native Norwegian business leader with 30 years professional experience. The Norwegian workplace culture has some important traits that set it apart from other business cultures, and which can be very confusing and challenging to deal with.



Get a systematic introduction to the cultural traits of Norwegian workplaces.

Understand the Norwegian mindset and how the natives think. 

Learn the code of conduct and unwritten rules of Norwegian workplaces.

Discover what to expect, as well as what is expected of you.

Avoid misunderstanding and miscommunication.

Boost your confidence in Norway

Bridge the gap between the Norwegian culture and your own

Learn how to socialize and make friends in Norway

Find out how you can best survive the dark and cold winters

Practice on exercises with real-life situations that will guide you on the right path

Test your knowledge through several quizzes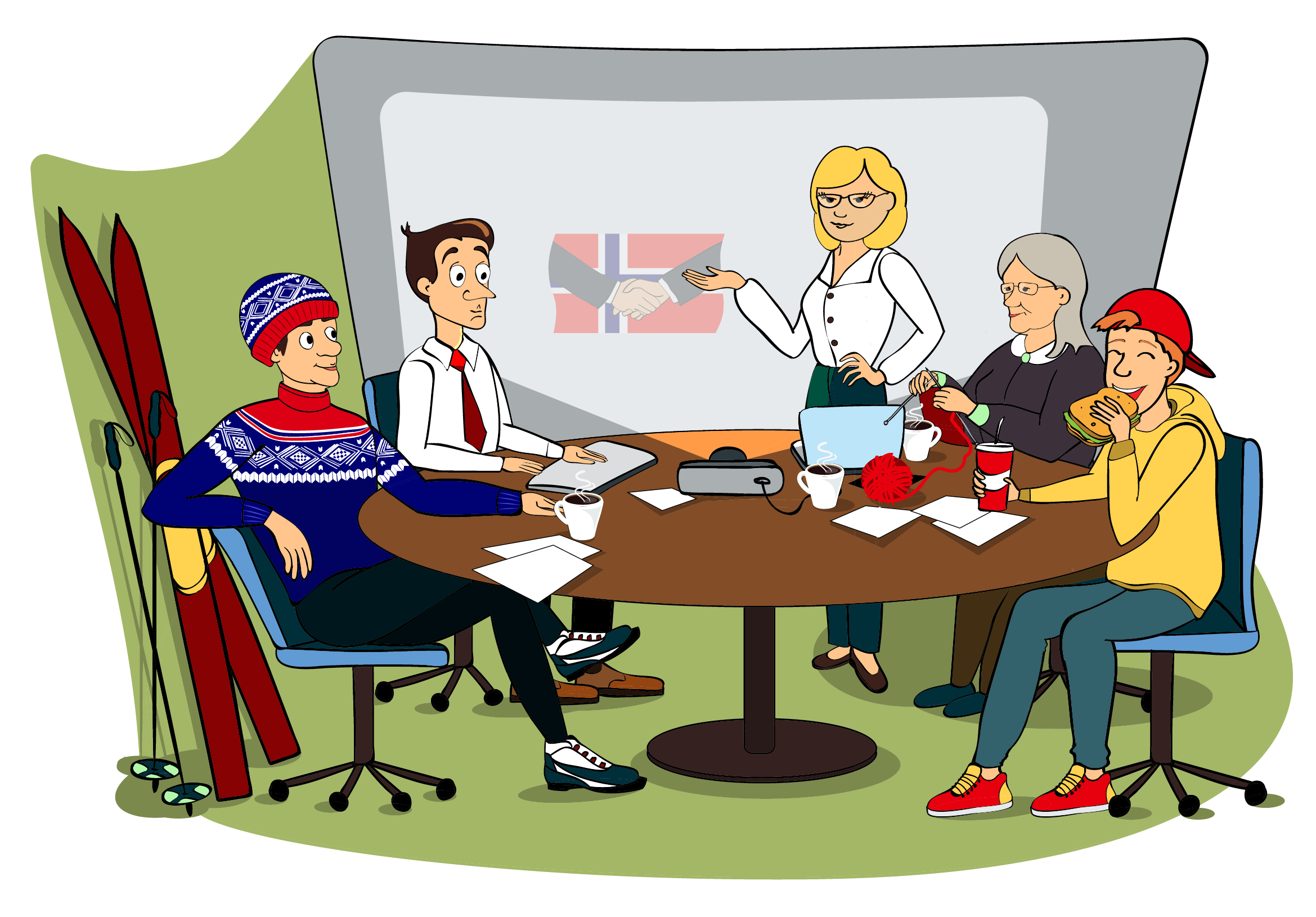 Special about this course:


Personal follow up by the native expert who will answer your questions.


You will be able to ask questions 24/7 and get explanatory feedback with quick response time.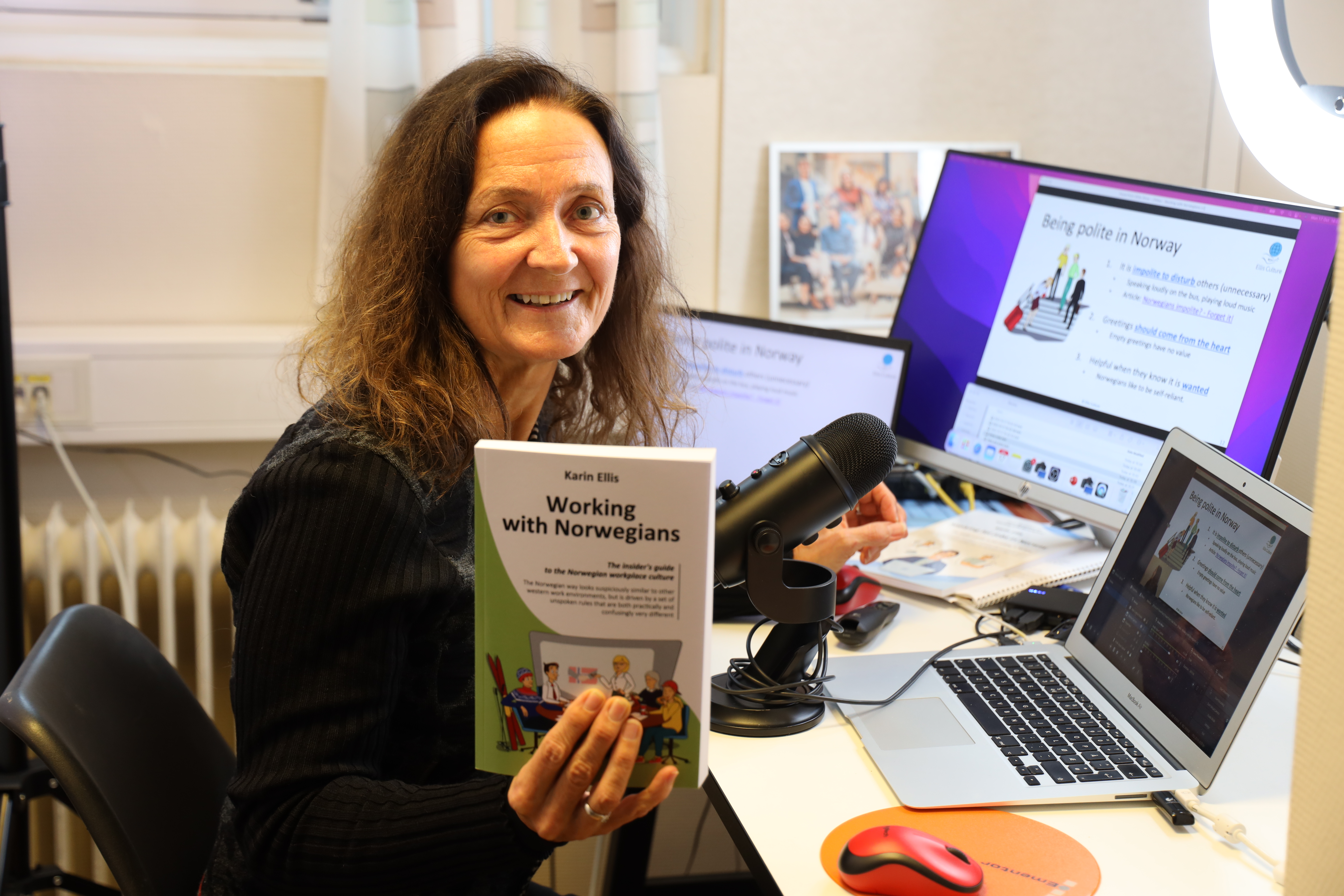 Hi, my name is Karin Ellis
Typical feedback after taking this course
is that that it has helped the understanding of
the behaviour in Norwegian workplaces.
This inspires me in my work.
Now I am ready to help you.
I will guide and follow up with you throughout your course!


My background:

Founder and CEO of Ellis Culture
30 years' experience as an employee, leader and recruiter in large Norwegian companies with an international presence.
Author of "Working with Norwegians"
and "Applying for jobs". 
This course is based on my own experience, feedback from thousands of course participants as well as research.



What will you achieve?


Higher productivity and more enjoyment at work
Quickly be up to speed with your work by knowing what is expected of you.
An understanding of the expectations, code of conduct and unwritten rules of Norwegian workplaces
A strategy for how to deal with the extreme lack of clarity and indecisiveness that prevails in Norwegian workplaces
A better understanding of how to socialise with Norwegians