Become more successful at getting a job in Norway!

This is the complete course which covers the entire job-seeker process in depth, from the start until you get the job. It will make you into a more informed, confident, and credible job-seeker who understands the Norwegian culture and mindset. 
Learn from a native Norwegian leader and former recruiter with 30 years of professional experience. This course is unique, because it goes deeper into the culture by sharing knowledge that is hard to find in other places. You can get the cultural hacks now, instead of spending years to build this knowledge in bits and pieces on your own.

Karin Ellis has helped thousands of foreign job-seekers in Norway, and now she is ready to help you … Discover your full potential by learning from her experiences as well as the research that she has collected. 


Imagine a job hunt where:
Your CV and application letter immediately capture the attention of recruiters 

You are able to sell your competence and skills in a way that creates trust, credibility and connection with Norwegian employers

Your interview performance increases significantly because you have achieved higher self-awareness and know what employers are looking for

You can be targeted in your approach because you know what Norwegian employers expect and place an emphasis on

You understand the Norwegian recruitment practices and mindset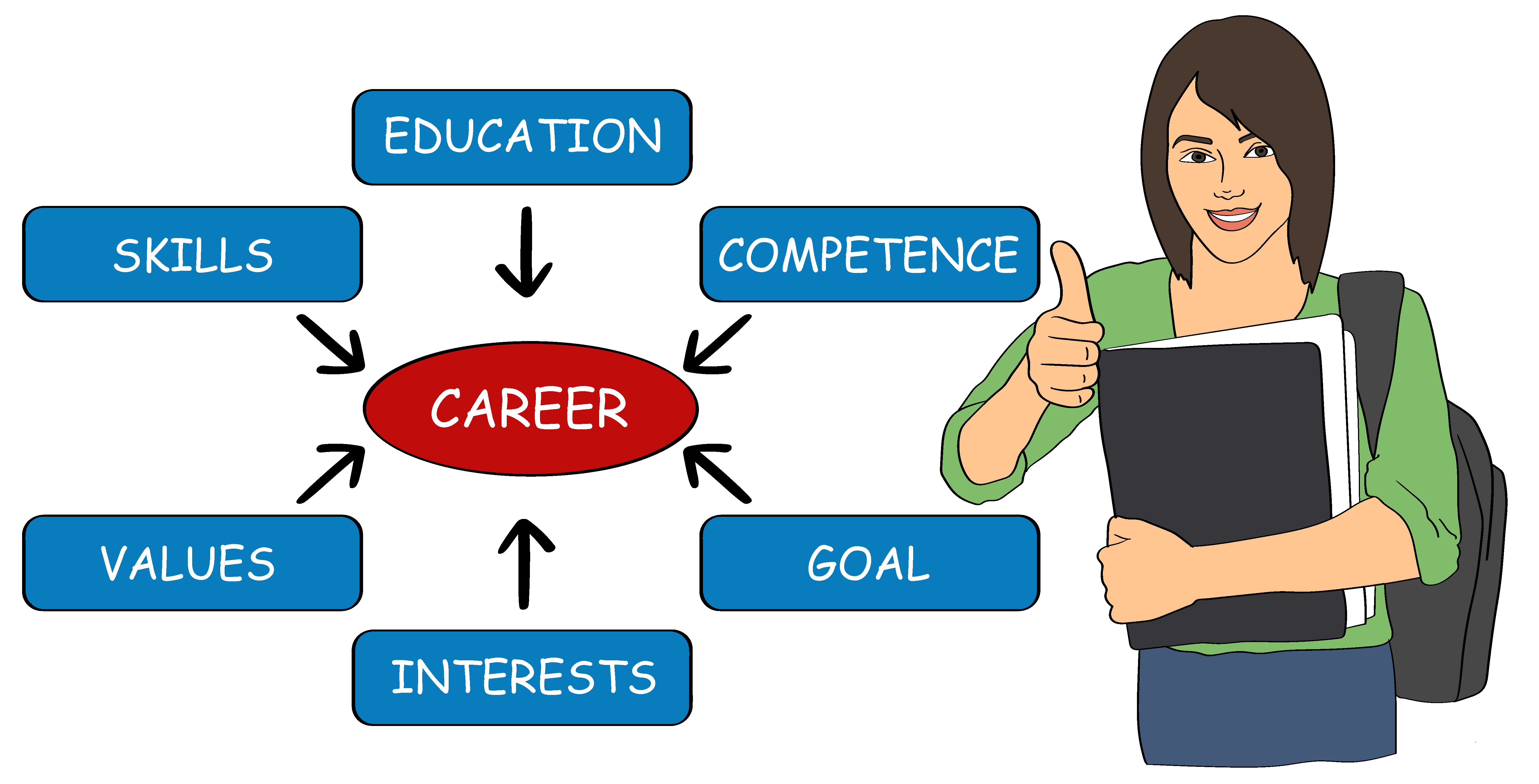 This course covers the entire job-seeker process in depth, from the start until you get the job.

Build your CV and application letter with the right focus and content for the Norwegian job market 

Learn how to talk about your strengths and weaknesses in interviews and how to turn your weaknesses into strengths

Learn how to express your motivation in a heartfelt and powerful way 

Find out how you "sell" your competence and skills in a convincing way in Norway

Know how to prepare for, and what to wear in the job interview 

Learn what to expect and how to perform optimally during job interviews

Discover what Norwegian employers place an emphasis on in the selection process.

Enhance your performance after developing your self-awareness through the reflection exercises included in the course

Explore the cultural hacks to learn about the cultural preferences of Norwegian employers 

Discover common mistakes and learn how to avoid them

Practice on exercises to increase your self-awareness, find your inner motivation, abilities, strengths and weaknesses.

Test your knowledge through several quizzes.
Special about this course:


Personal follow up by the native expert who will answer your questions.
You will be able to ask questions 24/7 and get explanatory feedback with quick response time.

Hi, my name is Karin Ellis
Many people have received job offers after they used my advice. This is a huge inspiration and motivation for me. 
Now I am ready to help you.
I will guide and follow up with you throughout your course!


My background:

Founder and CEO of Ellis Culture
30 years' experience as an employee, leader and recruiter in large Norwegian companies with an international presence.
Author of "Applying for jobs"
and "Working with Norwegians". 

This course is based on my own experience as a recruiter, interviews with many Norwegian recruiters as well as research.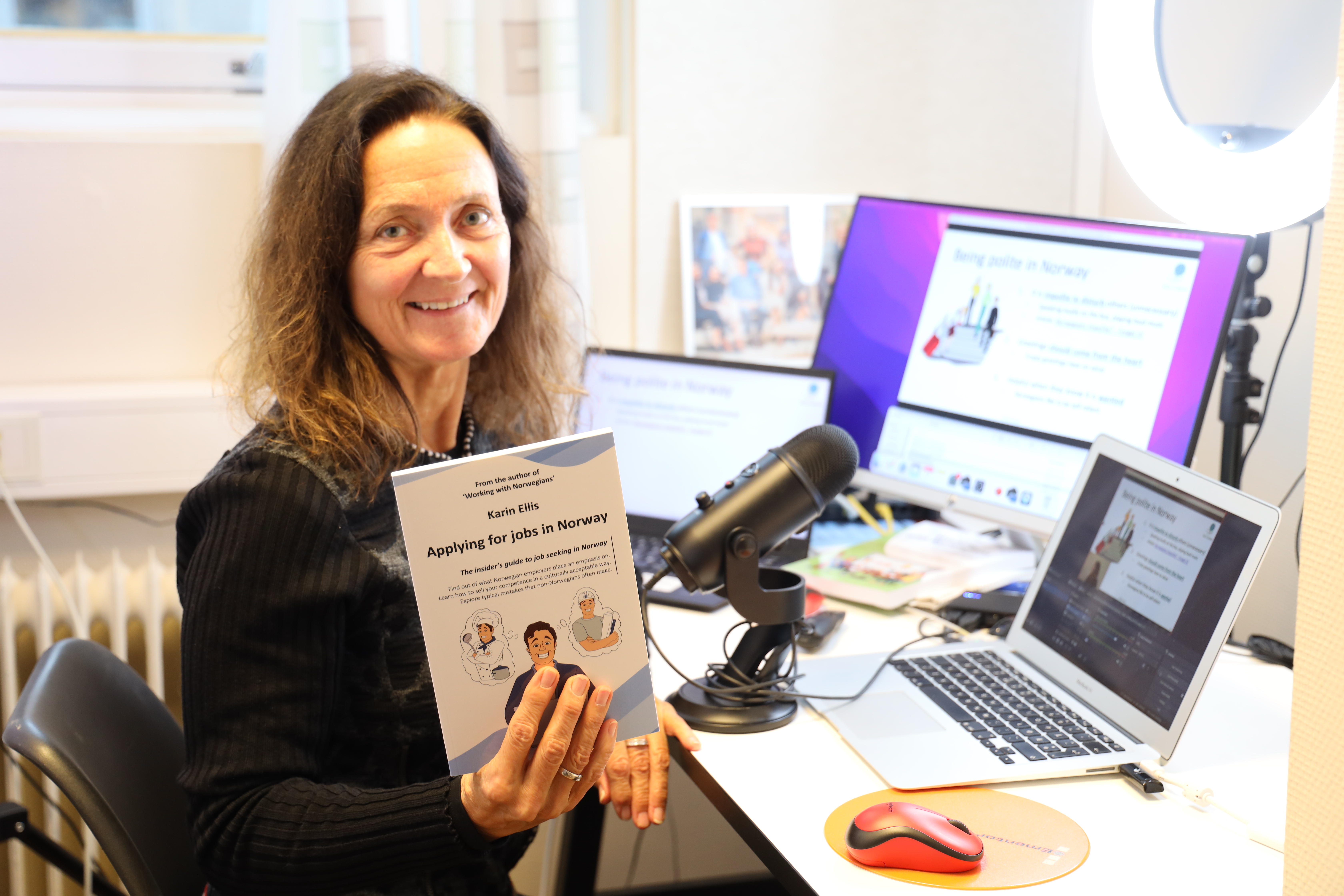 What will you achieve?


By the end of the course, you'll be able to...
Significantly increase your chances of success of getting your dream job

Apply best practice for the Norwegian job market

Identify what recruiters are looking by analysing job adverts

Adapt your approach to meet the recruiters' requirement

Promote yourself in a credible and trustworthy way for the Norwegian taste

Enhance your performance in job interviews by knowing what to prepare for and having higher self-awareness

Target your approach by understanding the cultural preferences of Norwegian employers

Be more confident by understanding the recruitment practices as well as what Norwegian employers expect and place an emphasis on 

Who is this course for?
Job-seekers who want to improve their results

People considering a career change

Recent college graduates

Current undergraduate students

People wanting to relocate to Norway
Lesson previews with Karin Ellis