The Native Master Online Course
with teacher guidance
The ultimate course to start speaking like a native.
We created the one-of-a-kind and first on the Norwegian market native course for speaking and writing, designed to teach you how to immerse yourself in the authentic Norwegian language and culture. Learn how to think in Norwegian when you're speaking Norwegian and how to sound natural saying exactly what you mean.
Our Native Master Course is everything you will need to become fluent!
Develop advanced vocabulary

- You will learn all the important phrases and expressions used by real native-level Norwegian speakers. 
Experienced teachers guiding you to success

- You will learn from our experienced native Norwegian teachers. You will be guided through the course via videos, speaking, listening, and grammar exercises.
Develop 100% fluency and learn native Norwegian accent

- The mix of expressions, vocabulary, grammar tips, native pronunciation, and explanations will get you

speaking like a native 100%. Play, repeat, and practice your accent with the audio anywhere you are! 
Norwegian is essential to progress professionally

-

You need to speak Norwegian fluently to achieve success in any top job.

We want to help you beat the competition.

That's why we've created this master course, which teaches you how to communicate confidently in your job. You'll soon be impressing your colleagues
An innovative approach to learning. We don't teach Norwegian like 'Traditional Schools'

-

We teach Norwegian that real Norwegian speakers use and we want you to speak like a native and that is why we focus on how to teach you the language that natives use when at work or in social events.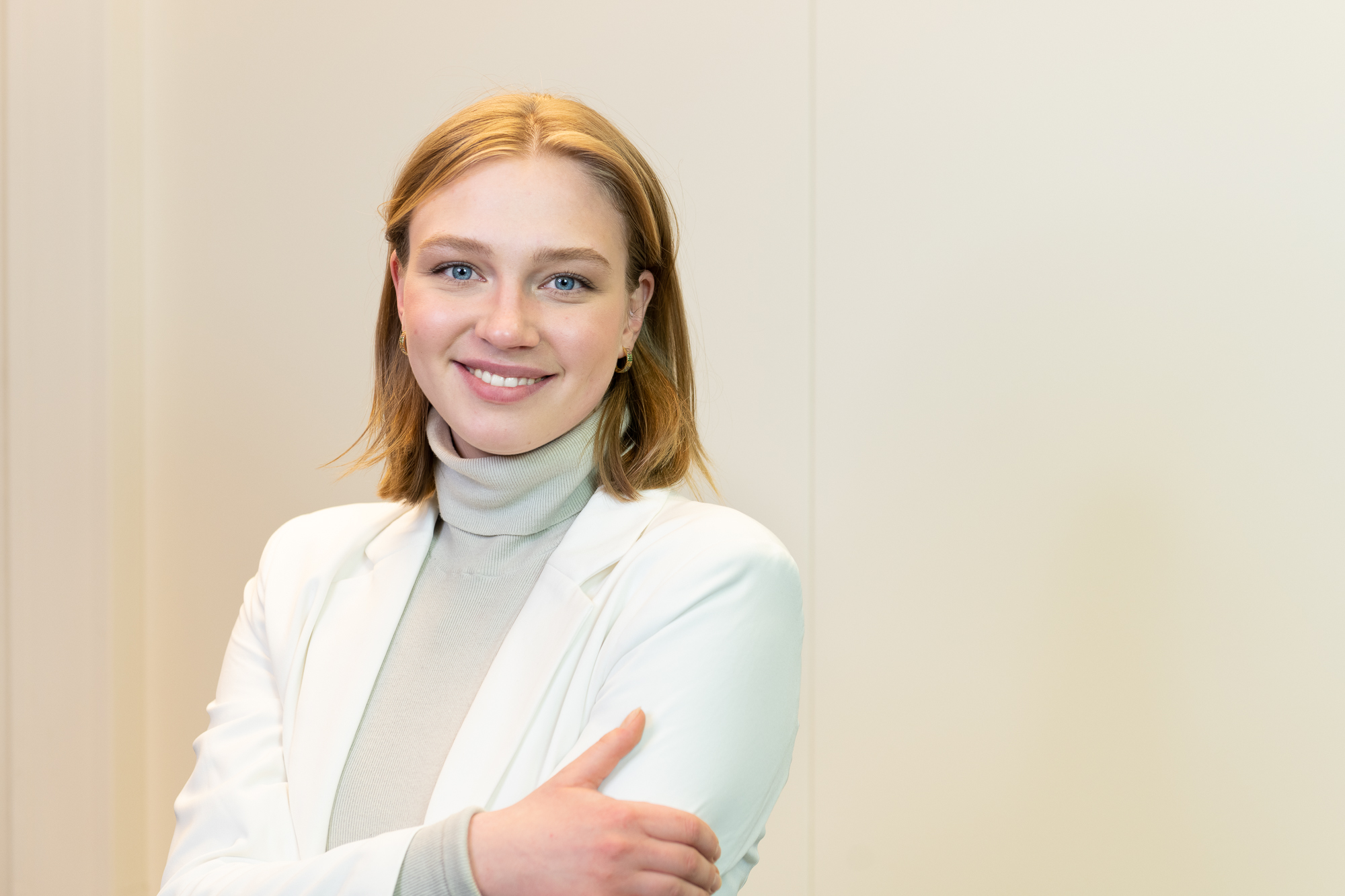 Experienced teachers guiding you to success!
I am your teacher Kristine and I will guide you through the course and help you stand out in the modern workplace while progressing in your career. Ask me anything!
Introductory video from teacher Kristine
What's included?

Over 30 chapters with the most important topics when learning a language

Video lessons and presentations for each topic, followed by quizzes and assignments

Native teachers in-depth explanations and guidance to fluency

Combination of general grammar and skills development with an in-depth focus on the spoken and written language of native speakers

Vocabulary lists needed for fluent conversation and writing techniques you need to know in order to speak, write and live like a real Norwegian

Norwegian expressions used in common social situations, like inviting, giving advice, talking about movies, etc.

Essential Norwegian grammar, including difficult tenses, comparisons, explanations, etc.
Real-life situations lessons - conversational topics, suggestions for conversation starters, guidance on perfect replies, both orally and in writing

Practice exercises to help you start thinking in Norwegian and improve your Norwegian speaking habits

The Native Master book and additional downloadable materials for the course
Access 24/7 and teacher guidance and follow up through the whole duration of the course
Who is this course recommended for?
The Native master course is recommended for anyone interested in becoming fluent in Norwegian and making progression in the language. Whether you are a beginner or intermediate speaker, the course´s mix of expressions, vocabulary, grammar tips, native pronunciation, and explanations will get you speaking like a native 100%.
How will I interact with the teachers?
All our students can ask questions to our teachers under each video lesson and the teachers will answer them daily, leaving personalized feedback. Students can also submit their texts, audios, and other files for the teachers to correct.
Course books and materials
All e-books and materials needed for the course are offered free of charge and are available on the online platform.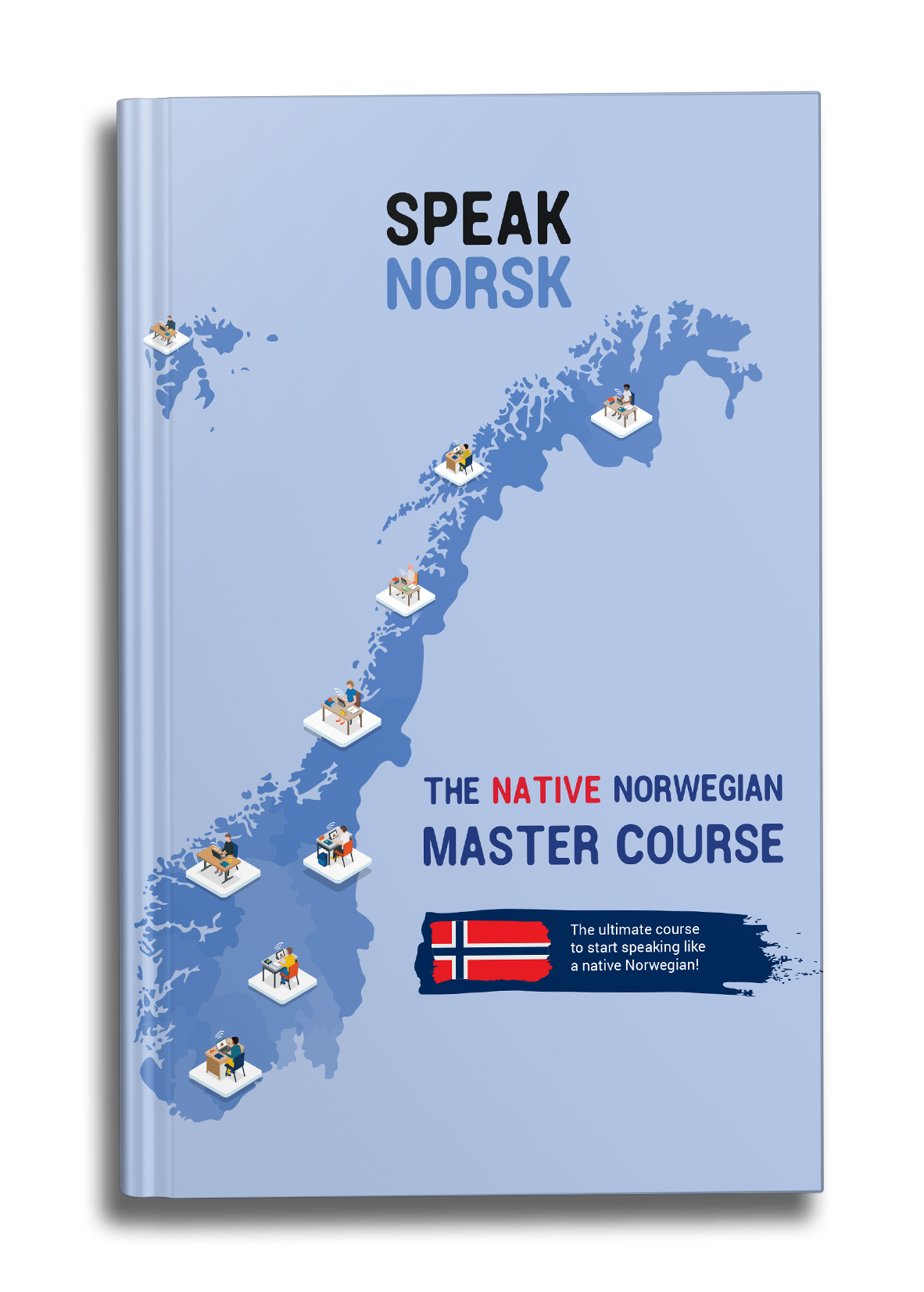 The e-book and all materials for the course are included in the price.
Lesson preview with teacher Kristine
(Formell presentasjon)
Lesson preview with teacher Kristine
(Tips du kan bruke når du snakker om daglige oppgaver)