C1.2 intensive online course
with teacher guidance
Master Norwegian fluency!
Speak Norsk's C1.2 level course is specially designed for advanced users of the Norwegian language who would like to further enrich their vocabulary, cultural understanding of the language, as well as their writing skills.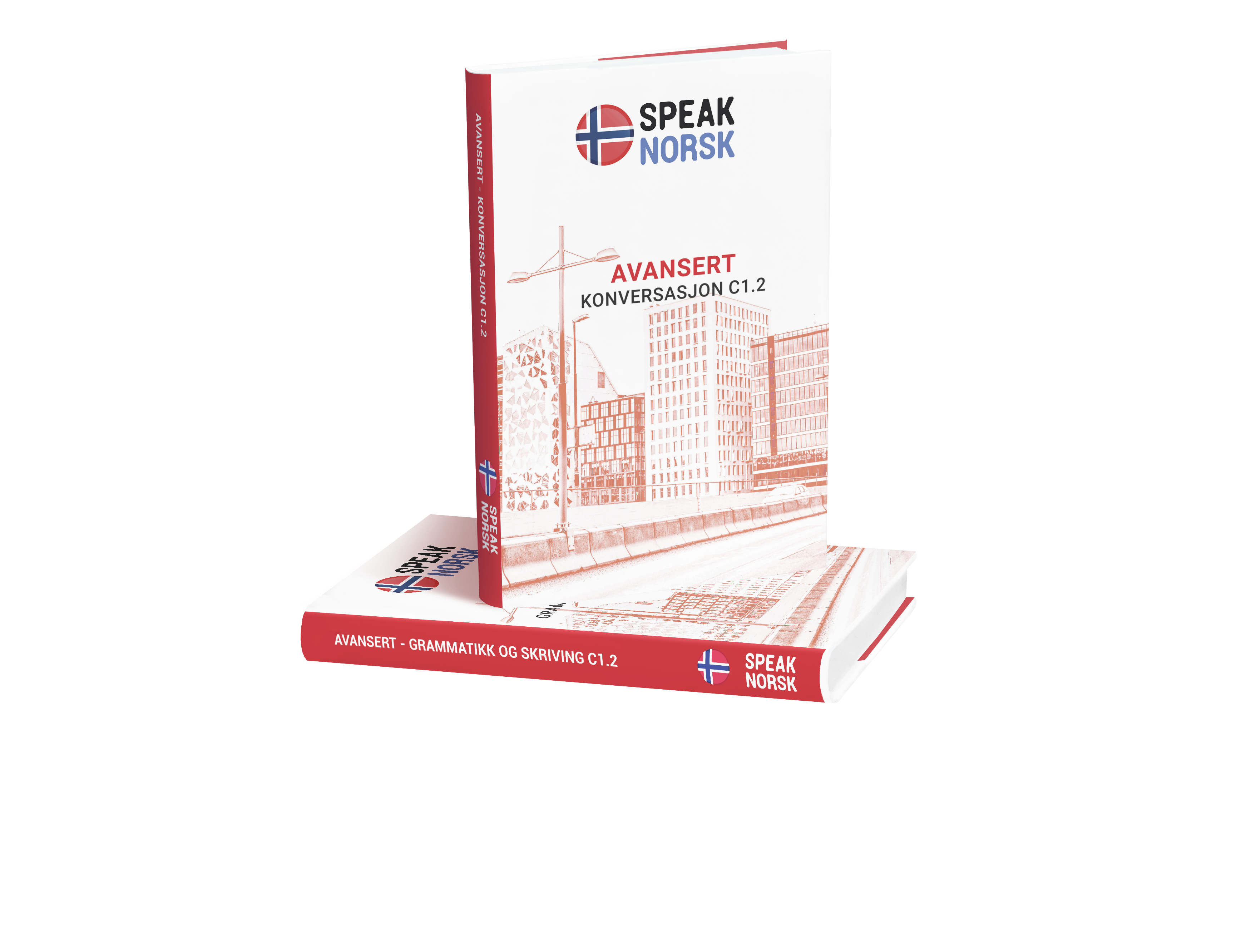 E-books are offered free of charge with this course.
You will get: C1.2 e-books (grammar and conversation practice)

The course has a special focus on discussion, debates and writing. It has a natural transition from one topic to the next, and builds on your skills and confidence when speaking and writing in Norwegian.

What's included in the course?

Pre-recorded lessons and examples on advanced writing techniques
Teacher guidance throughout the course

Collection of many videos, sound clips, quizzes, exercises and other materials for advanced users of the language

Pre-recorded lessons with examples of words and expressions that describe emotions, abbreviations and slang terms, transitive and intransitive verbs
Information and tips about how to apply for a loan in Norway

All-in-all helpful videos that will assist you in developing your writings skills and ability to write clear, long texts

Grammar, vocabulary and linguistic exercises that will help you expand your knowledge to a high level

Advanced vocabulary lists

Videos and material about important concepts on the school system in Norway

Course completion certificate
You will learn how to: 

understand a variety of texts with different subjects and with a different complexity range

express ideas and use the language in an academic environment 
write a resume and job application that stands out

understand particular nuances of the Norwegian language and authentic word phrases, unknown to the beginner/intermediate students and generally used only by the Norwegian community

write an attractive ad online

differentiate different Norwegian dialects, such as Bergen, Stavanger, etc.

write poetic texts
Course outcomes

You will become familiar and further develop their language skills within all registers (formal, informal, familiar, slang) to cope with complex situations of oral communication and in writing.

You will produce multiple texts, such as essays, articles, poetic texts, well-structured CVs and job applications. This way, you will get familiar with producing clear, well-structured, detailed sentences, showing controlled use of connectors.

You will gain a solid linguistic competence, using the language flexibly and effectively for social, academic and professional purposes.
Who is this course recommended for?
The C1.2 course is recommended for YOU who have priorly completed C1.1 level or for everyone who wants to further develop their Norwegian skills to an academic level and/or want to pass Bergenstest.
Teacher guidance
Teachers will answer your questions in the comments section of each video. You can also send personalised emails to teachers to check your texts and other assignments.

Course books and materials 

You will get 3 e-books. All e-books and materials needed for the course are included in the price and are available on the online platform.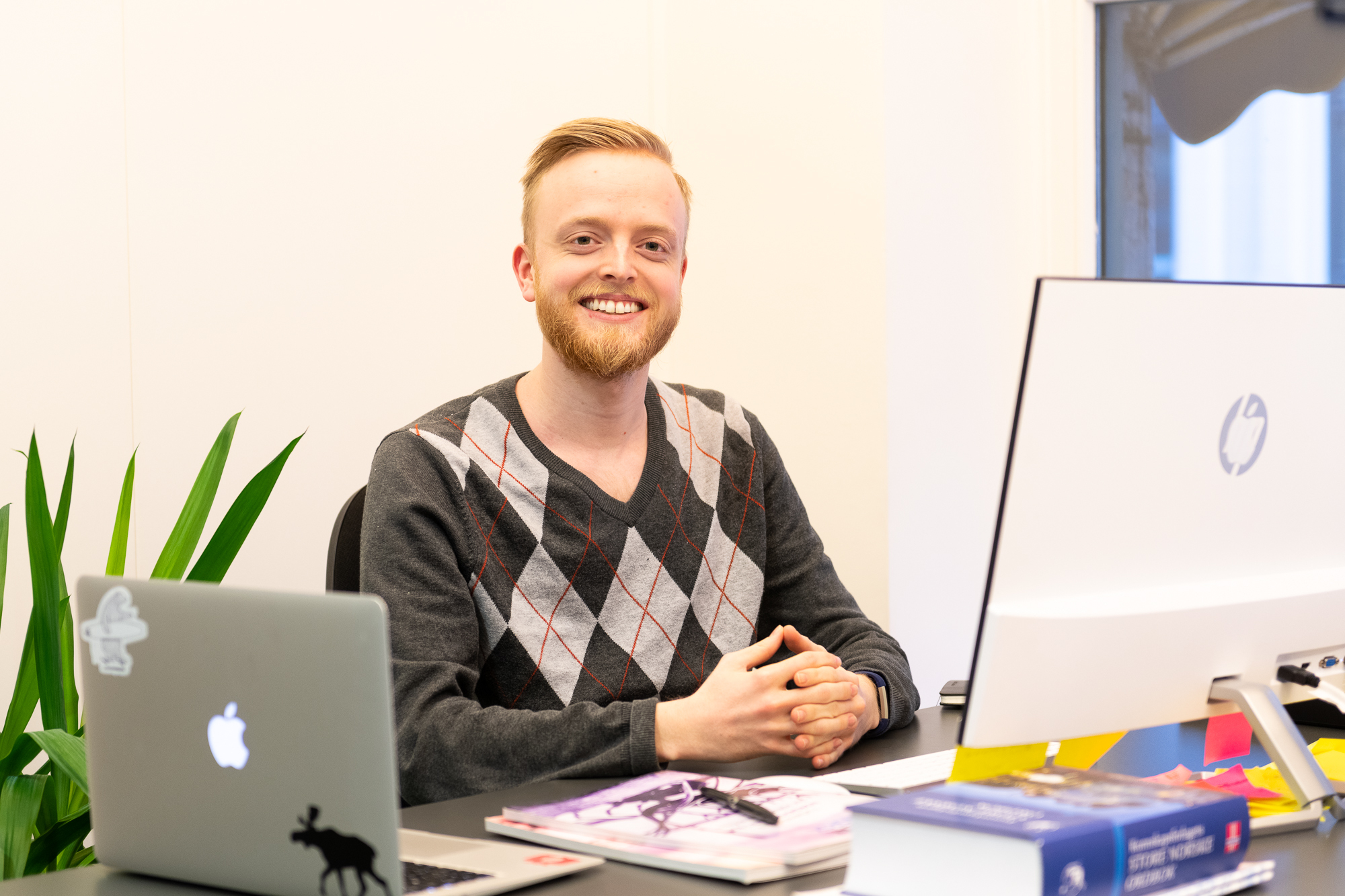 Your personal teacher
Hi, my name is Jon and I will be guiding you throughout the course.
Education & background: Master's degree in Comparative and International education
Together with Kristine and Johannes, I will be following up with you during the course. You can send me your texts, audios and other assignments and I will send you personalised feedback and comments on how you can improve!

Lesson preview with teacher Jon
(C1.2 skriving: Forkortelser)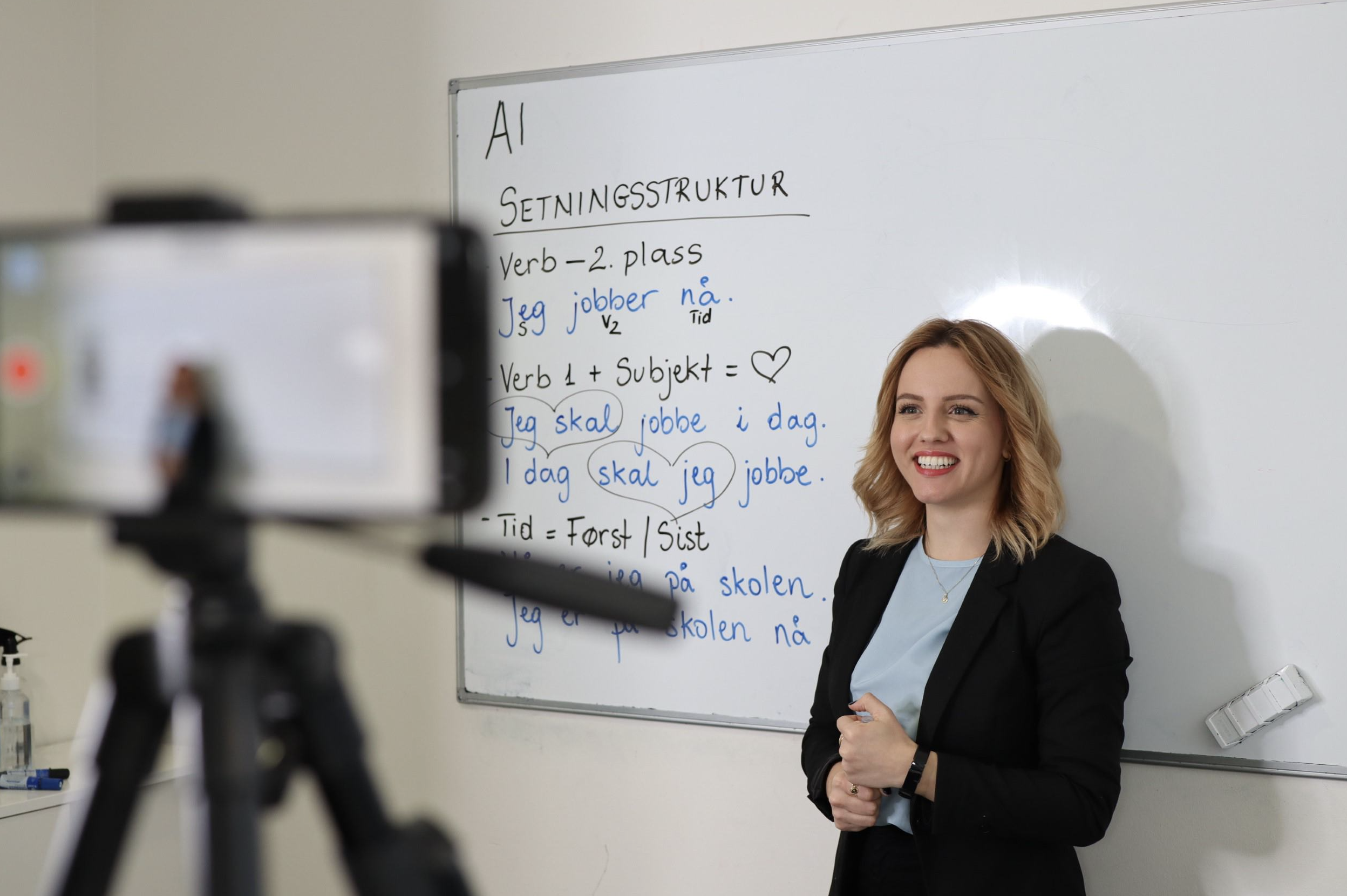 LIVE and interactive lessons in addition to your course!
Exclusive to our online students
Live lessons in our private Speak Norsk community when purchasing an online course.

 

Be a part of Speak Norsk family and interact with teachers daily!