Bergenstest preparation course
with teacher guidance
Dreaming of passing Bergentest? (written and oral test)
With Speak Norsk, it has never been easier!
Learn and practice together with our teachers for Bergenstest and reach a professional level in Norwegian!

100% passing guarantee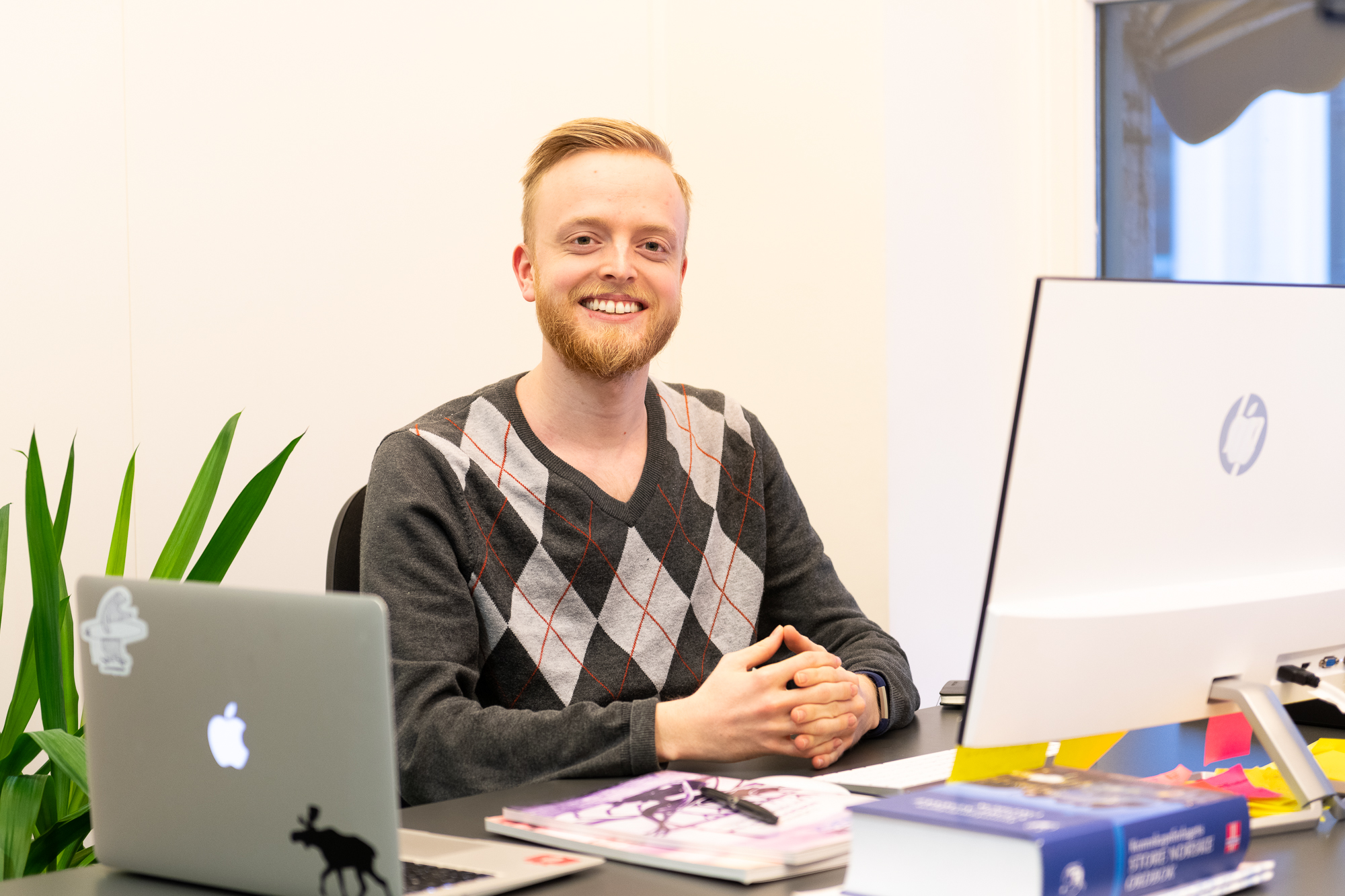 Your personal teacher
Hi, I am Jon, your teacher at Speak Norsk.
Education & background: Master's degree in Comparative and International education
You can send us your texts, audios and other assignments and we will send you personalised feedback and comments on how you can improve!

About the course
This preparatory course is for YOU who wishes to reach an academic level in Norwegian by passing the very famous Bergenstest examination. But what is Bergenstest for and why should you take it? It consists of a written and an oral exam. The language test is a requirement when applying for Norwegian universities or for professionals who need proof of proficiency in Norwegian to apply for jobs (ex: in the medical field).
The Bergenstest is equivalent to a B2/C1 reference level under the Common European Framework of Reference for Language. 
What is included in the Bergenstest preparation course?
Practical and useful information about the test (general info, tips, and tricks, examples)

Over 150 exercises and quizzes for all 4 parts in the test: reading, listening, writing, oral presentation

Lots of examples for each type of exercise you will meet in the test. Get inspired and prepare well!

Opportunity to develop your conversation skills with a focus on descriptive texts and on clear, structured self-expression, both written and orally

Opportunity to develop and train your skills to solve the exam tasks effectively and in good time

Personalized tips and tricks to help you understand precisely and correctly the tasks and perform well on the exam

Well-structured and customized program build upon students' feedback and teachers suggestions and advice for test preparation

Continuous support and guidance from Speak Norsk administration and teachers on your learning journey!

Feedback and corrections on every exercise by teacher Jon!


With this course you will:
Be introduced to various examples, tests, and exercises similar to those at the test 

Focus on both written and oral part with the help of grammar review, written production of complex texts and other written structures

Develop your skills in terms of essay and report writing

Feel safer and more confident when you take the test

Get specific tips on how to write better texts

See examples of good texts through our sample answers

Drastically increase your chances of passing the Bergenstest!
Will you be able to get answers to your questions?
Our teacher Jon will be answering your questions daily through the online platform. Just send your texts, audios and Jon will get back to you with personalized feedback and comments on how you can improve!
Duration
It takes approximately 1-2 months to complete the Bergenstest preparation course, depending on your daily availability and progress.
We recommend completing level C1 before applying for Bergenstest.

Included in the course - our Bergenstest preparation e-book, written by teacher Jon!
The book is offered free of charge.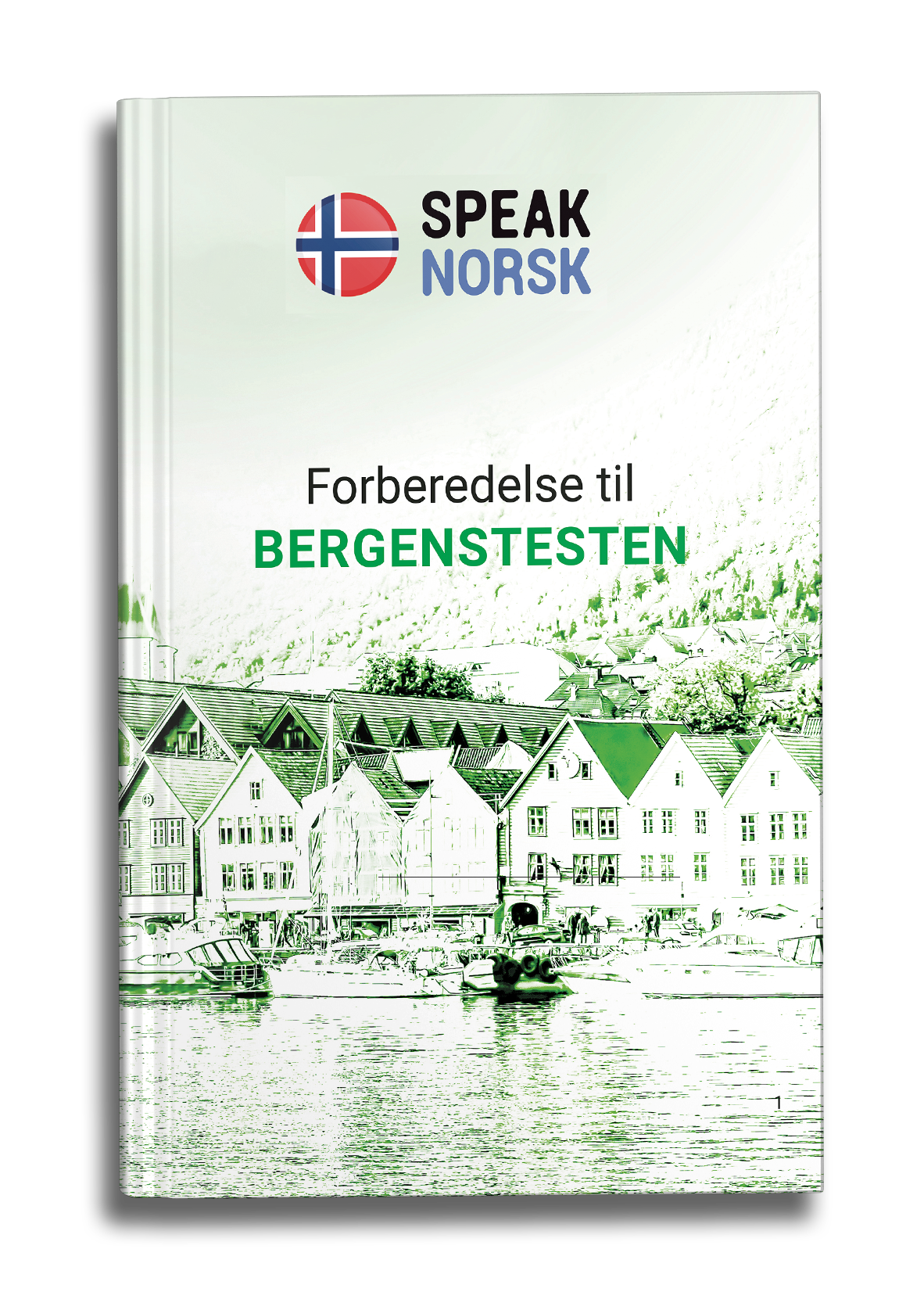 Lesson preview with teacher Jon
(Delprøve - Referat)
LIVE and interactive lessons in addition to your course!
Exclusive to our online students - live lessons in our private Speak Norsk community when purchasing an online course.
Be a part of Speak Norsk family and interact with teachers daily!