Premium online course package for tailored business Norwegian - impress your colleagues and employer with perfect writing and communication skills!
The ultimate course to become fluent in the Norwegian language in your field of expertise.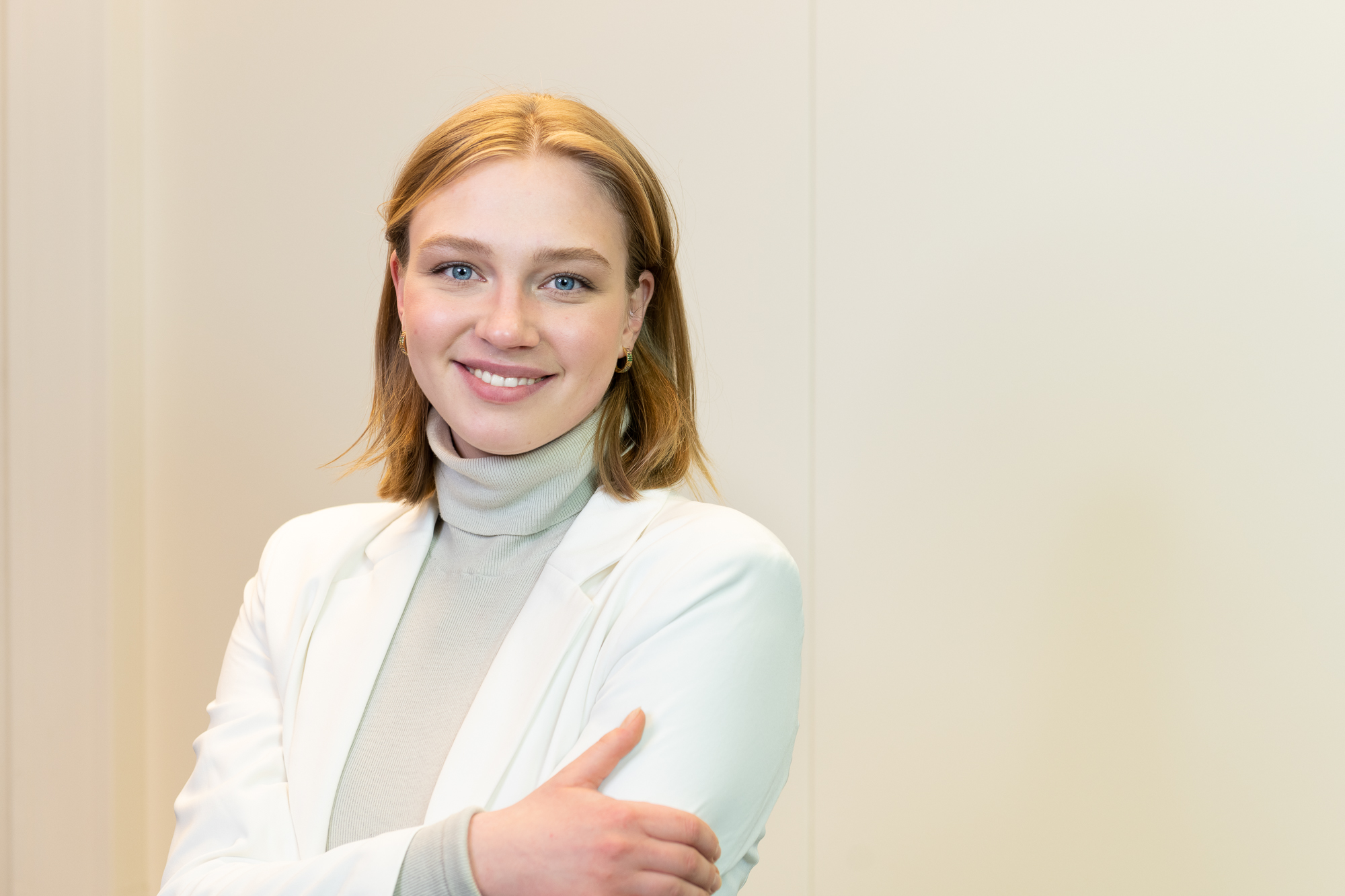 Fastest way to learn Norwegian is in a Norwegian workplace.
I am your teacher Kristine and I will guide you through the course and help you stand out in the modern workplace while progressing in your career. Ask me anything!
Our premium Norwegian Business PLUS
online course package is intensive, dynamic, practical, and skills-based.  
From learning how to write professional emails to having presentations in Norwegian or negotiating a deal, this course will be your companion along the way - from anywhere in the world and at your own availability.
What's included?
3 lengthy and comprehensive courses for professionals (Norwegian business course, B2-C1 writing course, The Native Master course)
A book for each of the 3 courses - available instantly inside the online course
Video lessons and presentations for each topic
Quizzes, written assignments
Native teachers explanations, guidance, and instruction

Daily feedback from our teachers through the comment section - ask any questions you might have!

Possibility to send in your audios, texts, and other assignments for personalized corrections and follow up

Teachers' guidance throughout the entire duration - practice, learn and strengthen your knowledge while being in touch with our teachers and letting them assist you with their tips and advice!

Access 24/7 from any device
What will you learn?
Everything from

Norwegian work culture, job search, networking

, and negotiations, to specific phrases, words and expressions, and advice that you should use in your work life

Communication at work - formal and informal (vocabulary, expressions, small talk with colleagues and employer)
Norwegian values, attitudes, opinions, ways of expression, and culture
The art of negotiation
Customer service in Norway
How to apply for a loan in Norway
Everything you need to know to pass a job interview (most common mistakes, tips, and tricks)
Advanced Norwegian grammar and writing tips to perfect your writing style

How to describe things orally and in writing

How to conversate over the phone and emails with both clients and colleagues
How to make inquiries or place orders like a professional

The importance of punctuation and how does it work and how can you use it in the Norwegian language

The most important steps in the writing process

Key vocabulary for starting a conversation in Norwegian (any context, both formal and informal)

How to tell stories and give advice in Norwegian

How to debate and present arguments
Who is this course recommended for?
YOU who are interested in joining the Norwegian job market and need guidance on how to integrate into the Norwegian workforce and workplace environment

YOU who wants to gain confidence working with Norwegian colleagues and partners and who want to progress in their career

YOU who wants to stand out in the modern Norwegian workplace

YOU who wants to master key communication skills in business Norwegian: presenting, meetings, phone calls, and more (orally and in writing)

YOU who wants to work more effectively in Norwegian-speaking and international professional environments
How will I interact with the teachers?
All our students can ask questions to our teachers under each video lesson and the teachers will answer them daily, leaving personalized feedback. Students can also submit their texts, audios, and other files for the teachers to correct.
Course books and materials
All e-books and materials needed for the course are offered free of charge and are available on the online platform. Total of 3 e-books!

This course package includes:
Norwegian business course
B2-C1 writing course
The Native Master course
Lesson preview with teacher Kristine
(Kommunikasjon på jobben)
Lesson preview with teacher Kristine
(Profesjonell e-post)