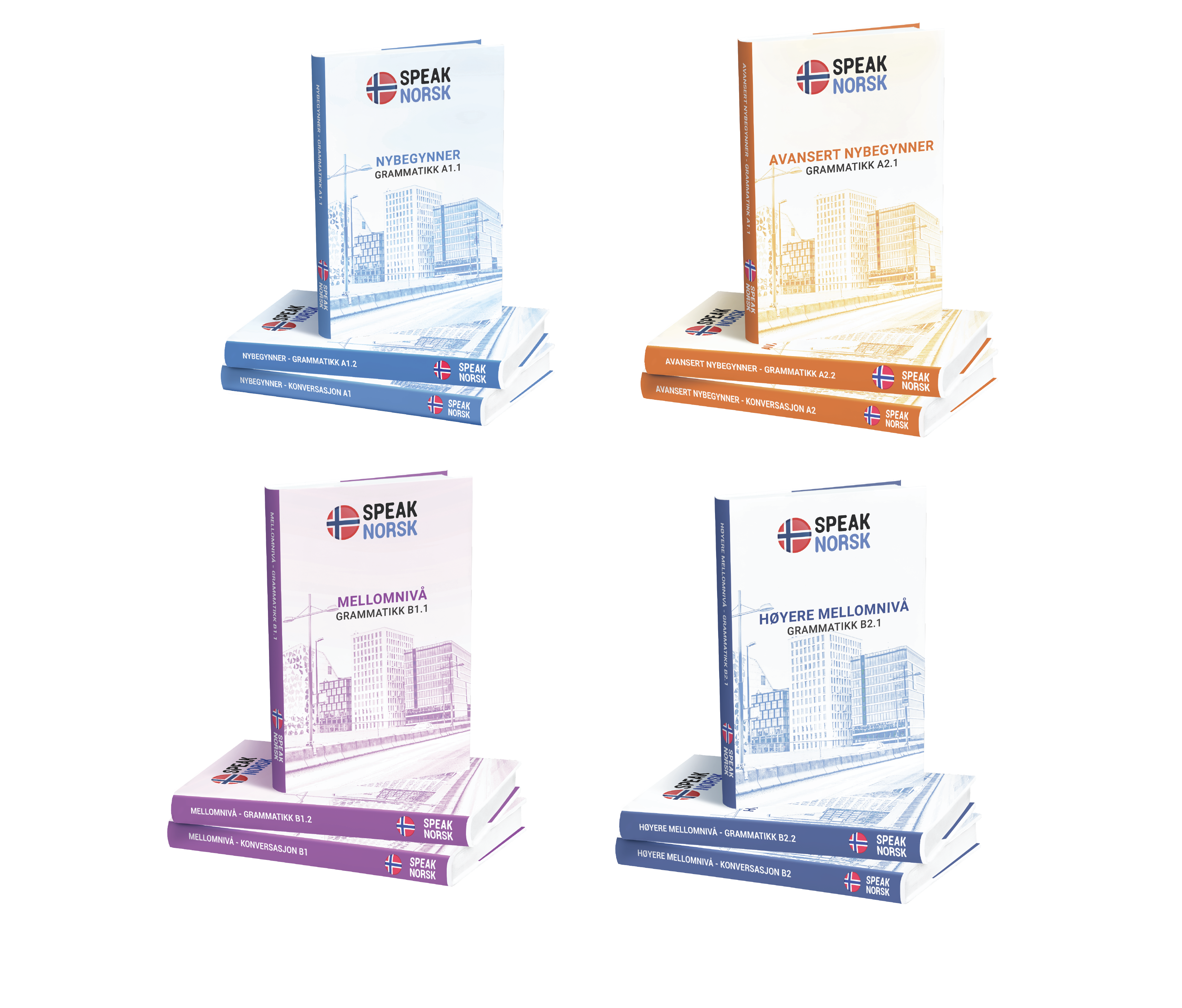 Viking Offer (A0 to B2)
Complete Norwegian Package from beginner to advanced
with teacher guidance
Learning Norwegian has never been easier with our most-popular, all-inclusive Viking package.
Courses and e-books offered for FREE in this full intensive package:
A0
A1 includes A1.1, A1.2
A2 includes A2.1, A2.2
B1 includes B1.1, B1.2
B2 includes B2.1, B2.2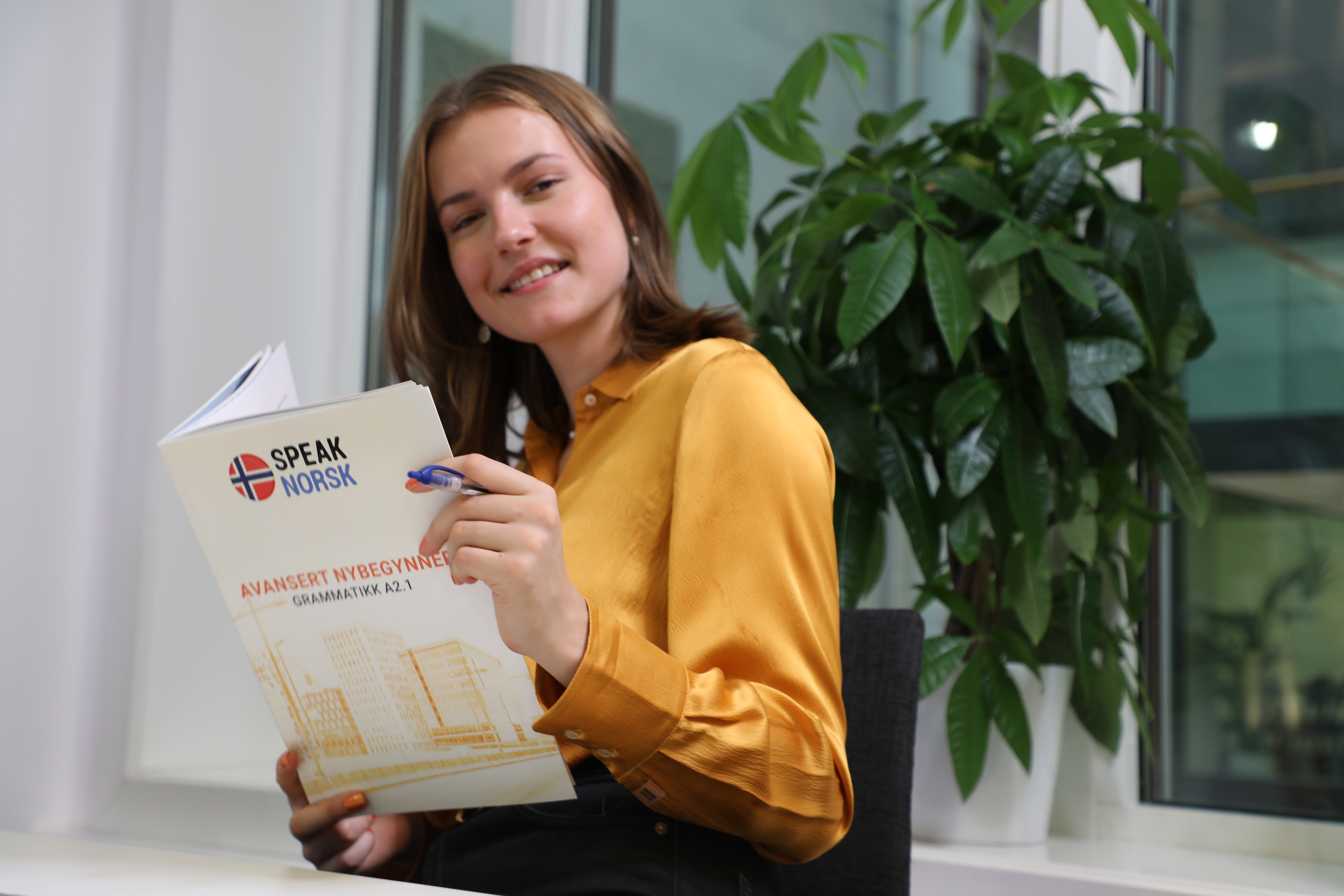 Your personal teacher
Hi, my name is Maria and I will be guiding you personally throughout the course.
Education and background: Most-popular online teacher with over 4 years of experience teaching Norwegian as a second language.
You can send us your texts, audios and other assignments and we will send you personalised feedback and comments on how you can improve!
About the course: Introductory video with teacher Kristine
What makes this package our most popular?
Pure, lengthy explanation

videos by Speak Norsk's most popular teachers that got the highest-rated feedback from our classroom-based courses in Oslo, Norway!

Well-structured and customized program

(all made for you)

build upon students' feedback and requests

We understand the importance of keeping track of your progress and keeping you motivated.

Maria and Johannes got you covered

in their unique style of teaching

(pinky promise, you'll love it!)
Worth your money and time.

They say time is money but, in reality, money is time when you invest it in the right place.


Who is this course for?
The Online Viking for Beginners (A0-B2) course package is tailored for YOU who wants to become fluent in Norwegian, even if you have previous experience in Norwegian. This package will make sure you get all the basics right. You will start from the beginning and advance to an independent user level in a period of approximately 6-8 months.
Will I benefit from this package if I have already taken beginner level?
Yes, this package is popular amongst beginners and intermediate students who want to make sure they got a solid foundation in Norwegian. Our materials and lessons are very unique and different from any other books and courses and the lessons will be brand new for you.
What is included in the A0 to B2 online course package?
You will get access to:
A0, A1.1, A1.2, A2.1, A2.2, B1.1, B1.2, B2.1 and B2.2 (full levels package)
Pre-recorded grammar lessons (teachers´ grammar explanation videos)
Grammar exercises and quizzes
Pre-recorded pronunciation lessons (teachers´ explanation videos)
Pre-recorded conversation lessons (texts, vocabulary, and listening exercises)
Vocabulary lists 
Repetition exercises and grammar overview videos to review the passed material and topics
Motivational videos from our most-popular teachers
Mid-term and final term evaluations for each level 
Continuous support and guidance from Speak Norsk administration and teachers on your learning journey!
Extra bonus of previously recorded live classes: grammar lessons and exercise-solving videos
Course completion certificate
What will you learn? 
In terms of writing, you will have the skills to write personal letters describing experiences and impressions and enter unprepared into conversations with natives. 
The Online Viking for Beginners (A0-B2) course is a key resource in helping you with your descriptive/and explanatory speech, as well as with argumentative, debate-focused communication. By completing it, you will be able to communicate comfortably both orally and in writing in all settings.


Will you be able to get answers to your questions?
Teachers will answer your questions in the comments section of each video

Get instant feedback on your answers from exercises, quizzes, and tests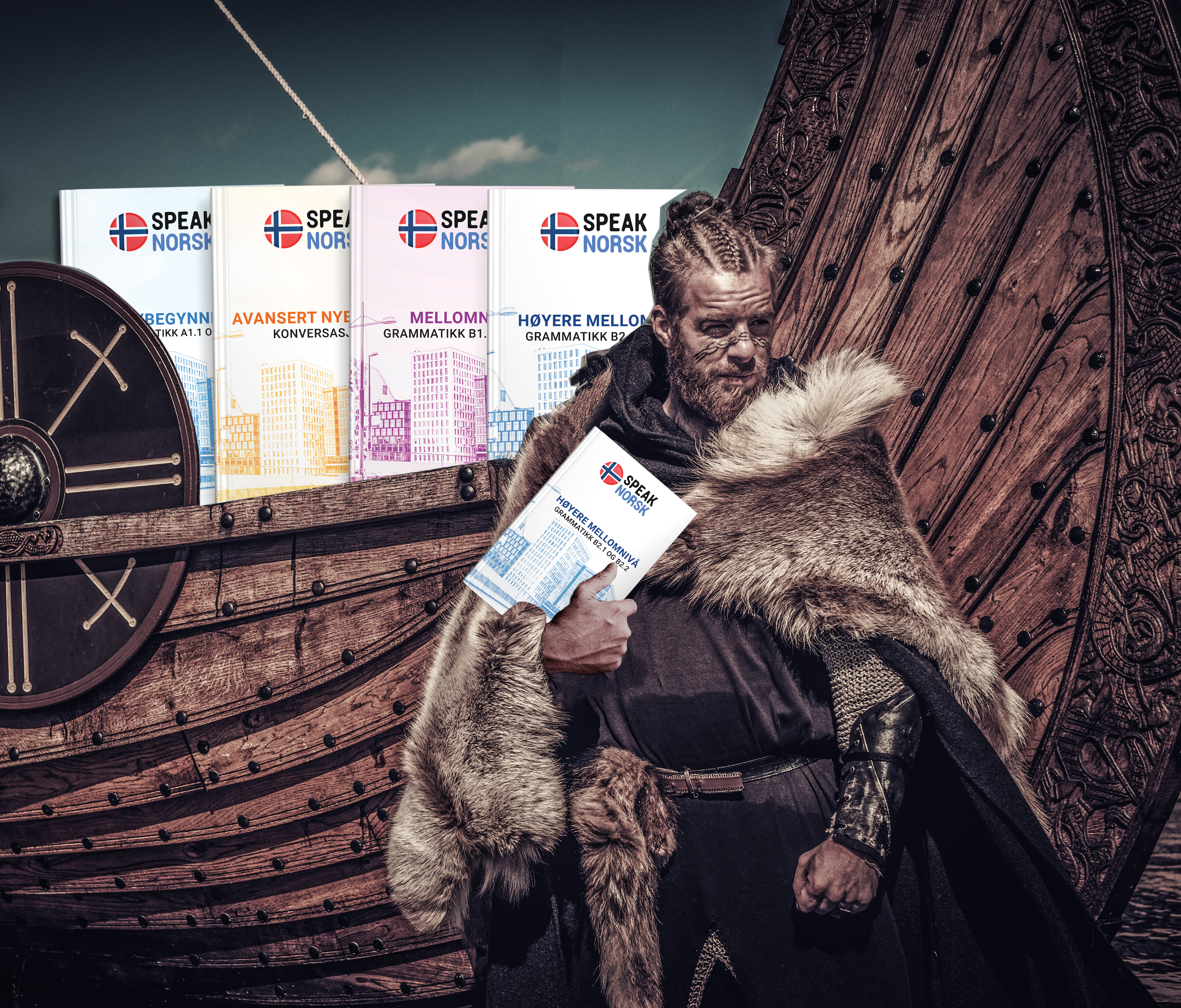 Be our next viking!
It takes approximately 6-8 months to complete the Online Viking for Beginners (A0-B2) course, depending on your daily schedule and progress.
You will get a total of 12 e-books.
All e-books and materials are offered for FREE and are available on the online platform. 
Lesson preview with teacher Maria
(A1: Sentence structure in Norwegian)
Lesson preview with teacher Johannes
(A1 pronunciation: a, o, u)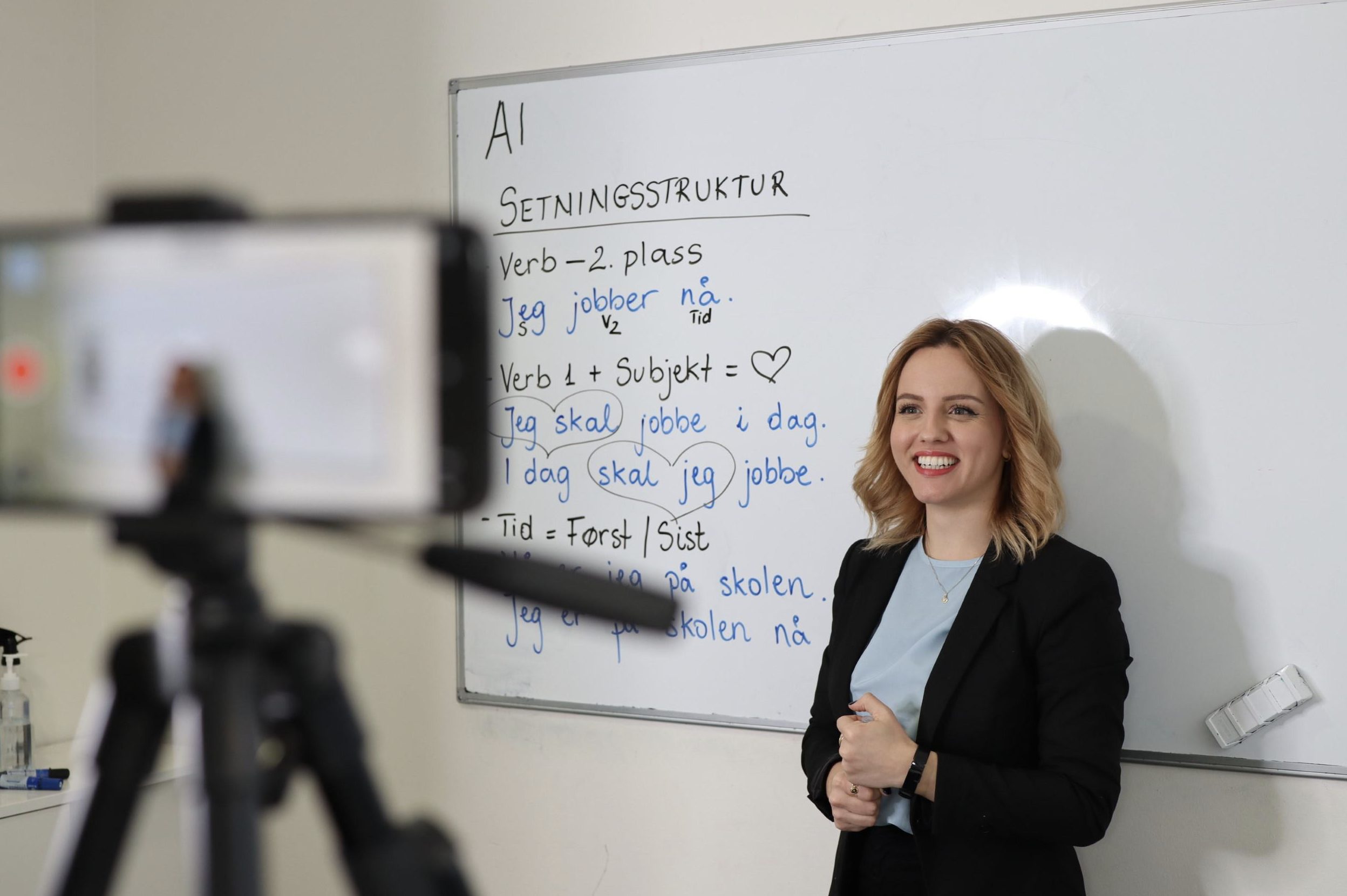 LIVE and interactive lessons in addition to your course!
Exclusive to our online students - live lessons in our private Speak Norsk community when purchasing an online course.
Be a part of Speak Norsk family and interact with teachers daily!