B1+B2 level online course package
(includes B1.1, B1.2, B2.1 and B2.2)
with teacher guidance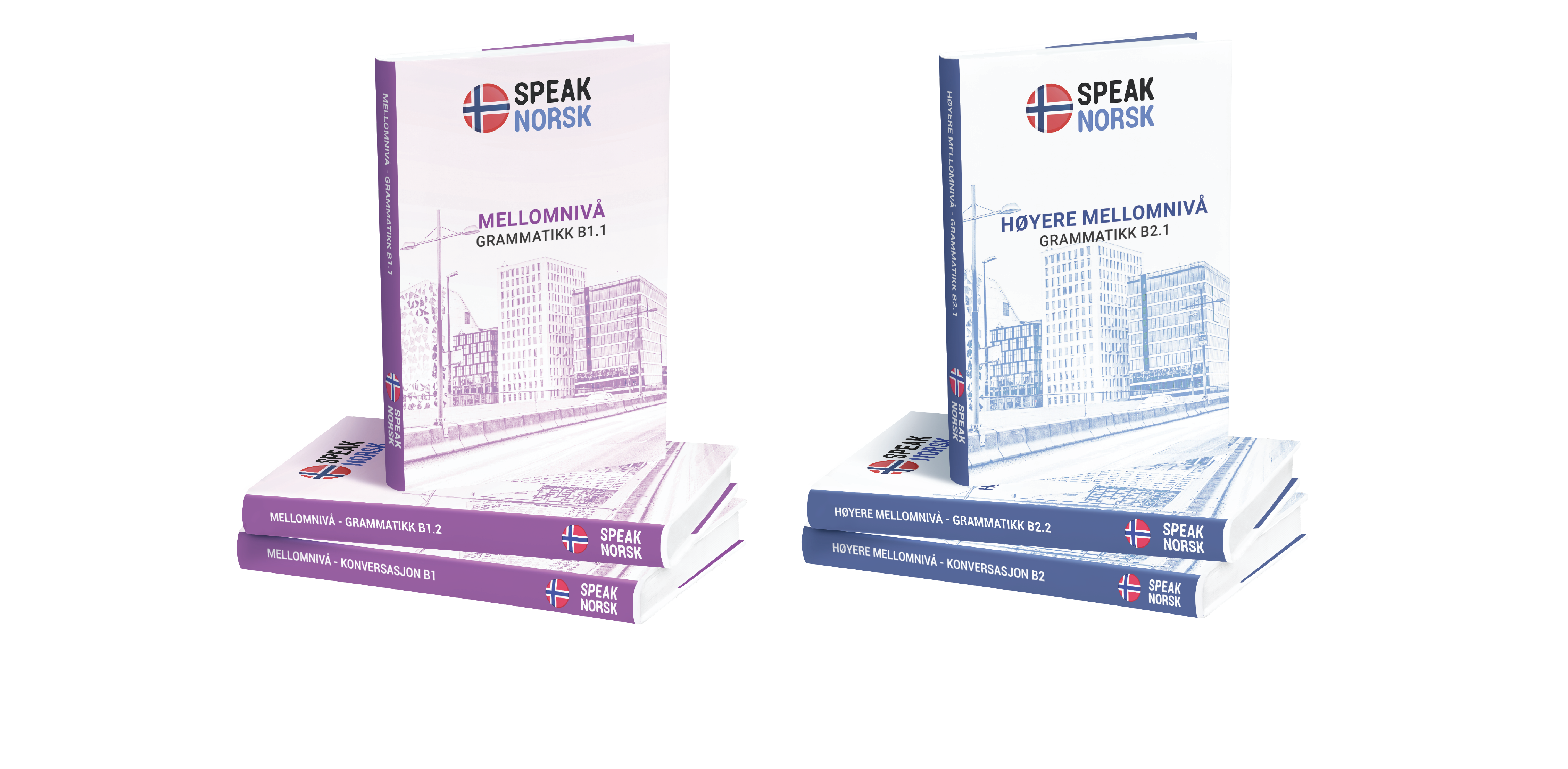 The B1 + B2 online level course package is a comprehensive Norwegian learning program through which beginner speakers can take their skills to the next level - intermediate to fluent. The course aims to improve all four language skills, speaking, listening, reading and writing through interactive video lessons, varying across a lot of subjects related to Norwegian culture and society, quizzes, vocabulary lists and lots of exercises, to which students get instant feedback upon completion.
In addition, our most-popular teachers will provide the students with the confidence to communicate in Norwegian in a variety of different settings - social and professional.
All e-books are included in the price.
Who is this course for?
The B1 + B2 level online course package is tailored for students who have previously completed A2 level and for everyone who want to continue their journey in learning Norwegian to become independent language users.
What is included in the B1+B2 online course package?
You will get access to:
B1.1, B1.2, B2.1 and B2.2 (full levels package)
Pre-recorded grammar lessons (teachers´ grammar explanation videos)
Grammar exercises and quizzes
Pre-recorded conversation lessons (texts, vocabulary and listening exercises)
Vocabulary lists 
Repetition exercises and grammar overview videos to review the passed material and topics
Motivational videos from our most-popular teachers
Mid-term and final term evaluations
Continuous support and guidance from Speak Norsk administration and teachers on your learning journey!
Extra bonus of previously recorded live classes: grammar lessons and exercise-solving videos
Teacher guidance
Will you be able to get answers to your questions?
Teachers will answer your questions in the comments section of each video
Get instant feedback on your answers from exercises, quizzes and tests 
What will you learn? 
Throughout the B1+B2 level course package, students will gain the necessary skills to understand the main ideas of complex texts on both concrete and abstract topics. They would be able to interact with a degree of fluency and spontaneity and to recognize figurative speech. In addition, they will be able to produce clear, detailed text on a wide range of subjects, explain a viewpoint by providing relevant explanations, arguments and comments, as well as understand some forms of dialect speech and advanced forms of grammatical structures.  
Course books and materials 
You will get 3 e-books for each level - two for grammar and one for conversation (total of 6 e-books). All e-books and materials needed for the course are included in the price and are available on the online platform. 
Duration
It takes approximately 4-5 months to complete the B1+B2 level online course package, depending on your daily schedule and progress.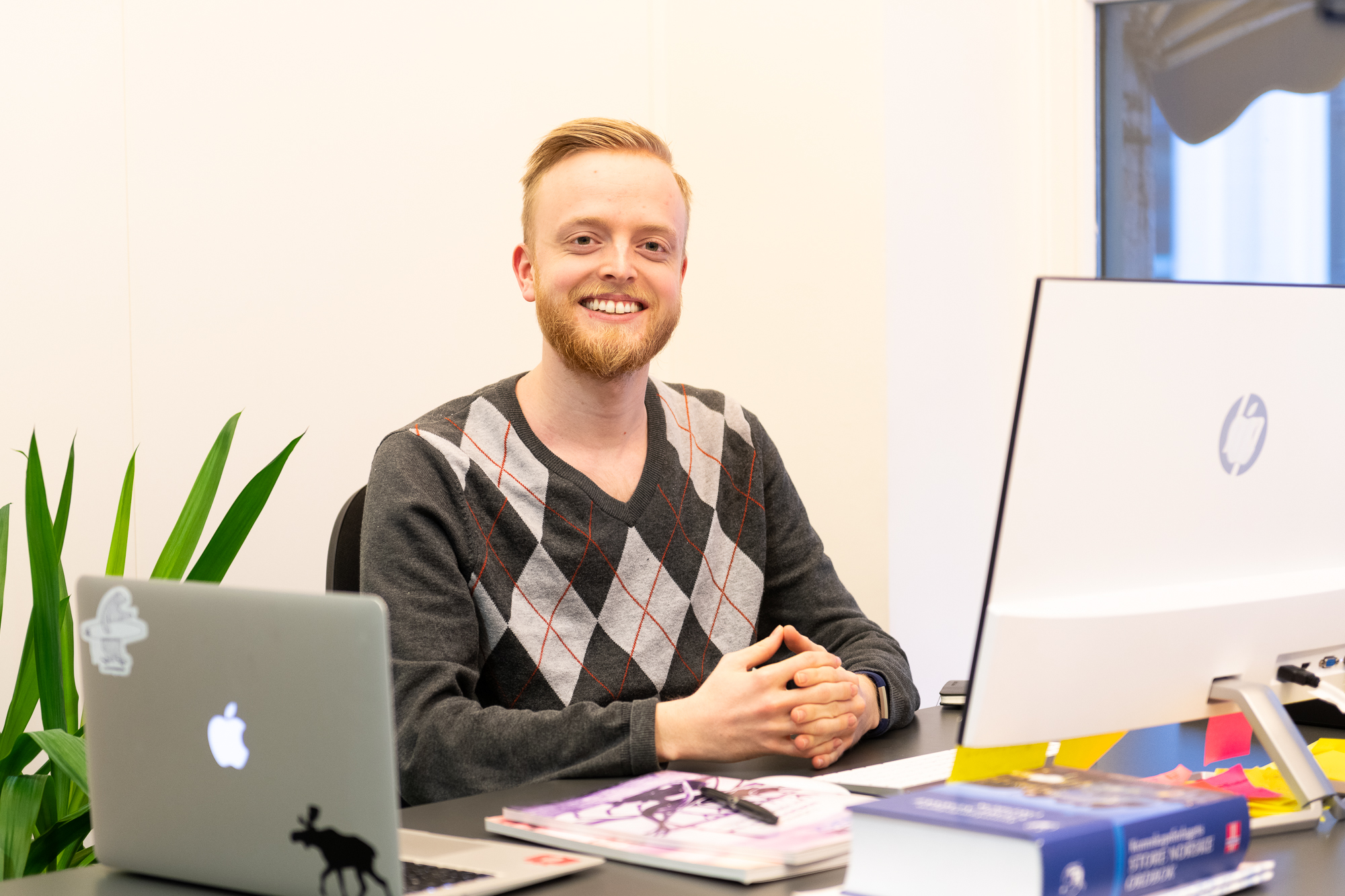 Special about this course
Daily feedback from our teachers through the comment section - ask any questions you might have!
Send in your audios, texts, and other assignments for personalized correction and assignments
It includes teachers' guidance throughout the entire duration - practice, learn and strengthen your knowledge while being in touch with our teachers and letting them assist you with their tips and advice!